All solution parameters in your hands
Protrader back office is a high-level tool, which is characterized by stark flexibility and powerful resources in making and managing business. Back office allows managing unlimited number of connections to data and liquidity providers supported. Payment system, reports, working with instruments and groups, creation of hierarchical user structure is not the whole list of features that Protrader Backoffice has
Users/Accounts
Revenues
Manage Risks
Liquidity
Instruments
Accounting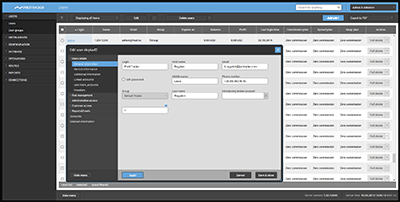 Users/Accounts
Protrader has a rule-based settings control that enables easy creation of hierarchical structures of users. All user settings can be inherited from parent group. In addition, it is possible to redefine rules for each user on its level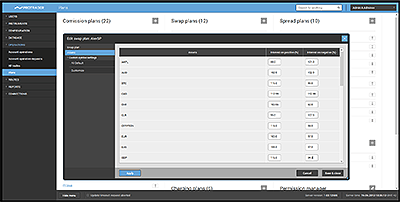 Revenue plans
Using the Protrader back office interface, brokers can design revenue plans for users or instruments by setting commissions, spreads, swaps, and rebates, that can be assigned to a specific user or user group. There is a possibility to create the unlimited hierarchy of White Labels and IB partners, dividing revenue among all of the participants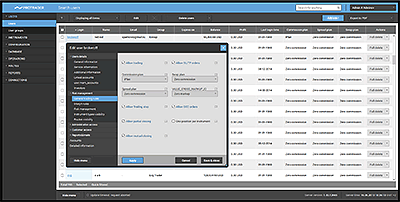 Risk management
Brokers are able to manage orders and positions through back office, controlling all trading operations made by clients. Comprehensive suite of risk limitations allows to manage flexibly the intraday and general loss permissions per account or per user, general trading rules, instrument management and margin rules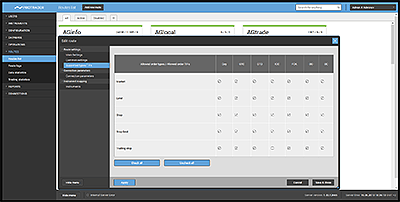 Liquidity
Clients' orders can be executed locally or routed to exchanges, ECNs, brokers, market makers, or banks. Using smart route functionality it is possible to:
define main and backup connections in frames of one route, that ensures disconnect tolerance
aggregate price feeds from several providers to a single price book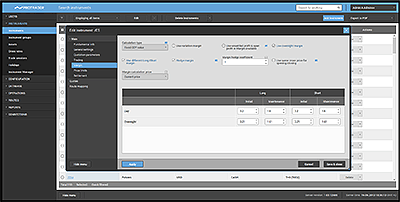 Instruments set
The platform provides exhaustive set of instrument settings: pip size, lot size, lot step, minimal and maximum lot, crosses, swap and commission plans, margin requirements and various margin formulas depending on asset, etc. For more usability, instruments can be imported from file and located in groups with predefined settings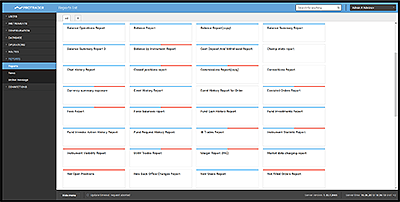 Comprehensive reporting
It is possible to view various system and account activity reports for account, selected users or user groups. About 50 report types are provided as standard, which cover all events generated by users and by the system. There is capability of custom reports generating and exporting to html and excel files
Protrader back office was designed to be intuitive and flexible in managing the trading platform. From back office, user can also configure server settings, schedule system actions, branding, monitor and control user connections and other useful tools, that will be indispensable. Smart routes can always be created to set up personalized risk management policies. Protrader also allows routing one Protrader server to another and building a sub-brokerage configuration.