Light and accessible modern technology
Protrader Web — is a light and easy-to-use application, based on HTML5 technology. Traders can run it on any modern web-browser and operating system including Mac OS. Protrader Web interface is fully customizable while the list of trading functions can satisfy any trader — from novice to professional. It enables usage of advanced chart functionality, wide range of popular trading tools and workspace customization.
Independence
Customization
Cross browsing
Functionality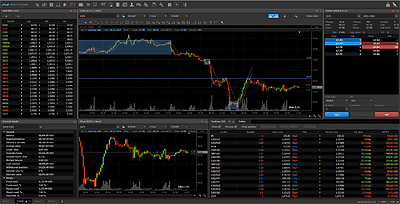 Independence
The main feature of Protrader for Web application is Operating System independency. Now traders do not need to install any software on their computers to start trading – they just launch favorite browser, log into Web station using their personal accounts and start trading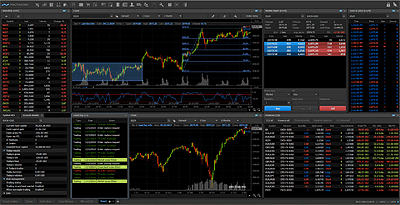 Customization
The dockable layout system allows customizing trading working space according to any trader preferences. Protrader panels can be tabbed into groups for space saving and linked by symbol for quick instrument switching. Multiple workspaces allow creating comfortable trading environment for different trading styles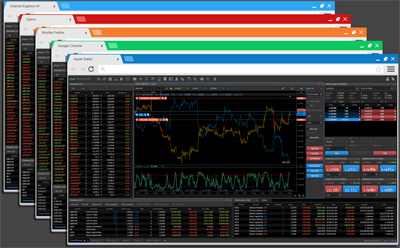 Cross browsing
Protrader Web was created to be used on any operating system via any modern browser: Internet Explorer 8+, Mozilla Firefox, Opera, Google Chrome, Safari and others. This makes trading independent of users' preferences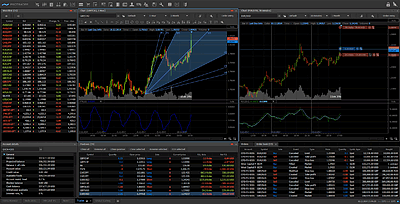 Functionality
The main benefit of Web application is vast enough functionality for most traders. Modern web technologies allowed us to implement the entire core trading functions that are available in Protrader desktop version. The list of features includes advanced charting functionality, Level 2 quotes, Time & Sales panel, layout panels linking, etc.
Protrader Multi-asset platform - Web Overview