Trading platform with apples and oranges
Protrader Mac is a native macOS trading terminal designed to enable certain basic and advanced trading functions standing in line with user experience known from Apple products.
This innovative platform is fully prepared for multi-asset trading while among available features are those related to both OTC and exchange listed instruments.
Technology
Multi-asset
Interface
Functionality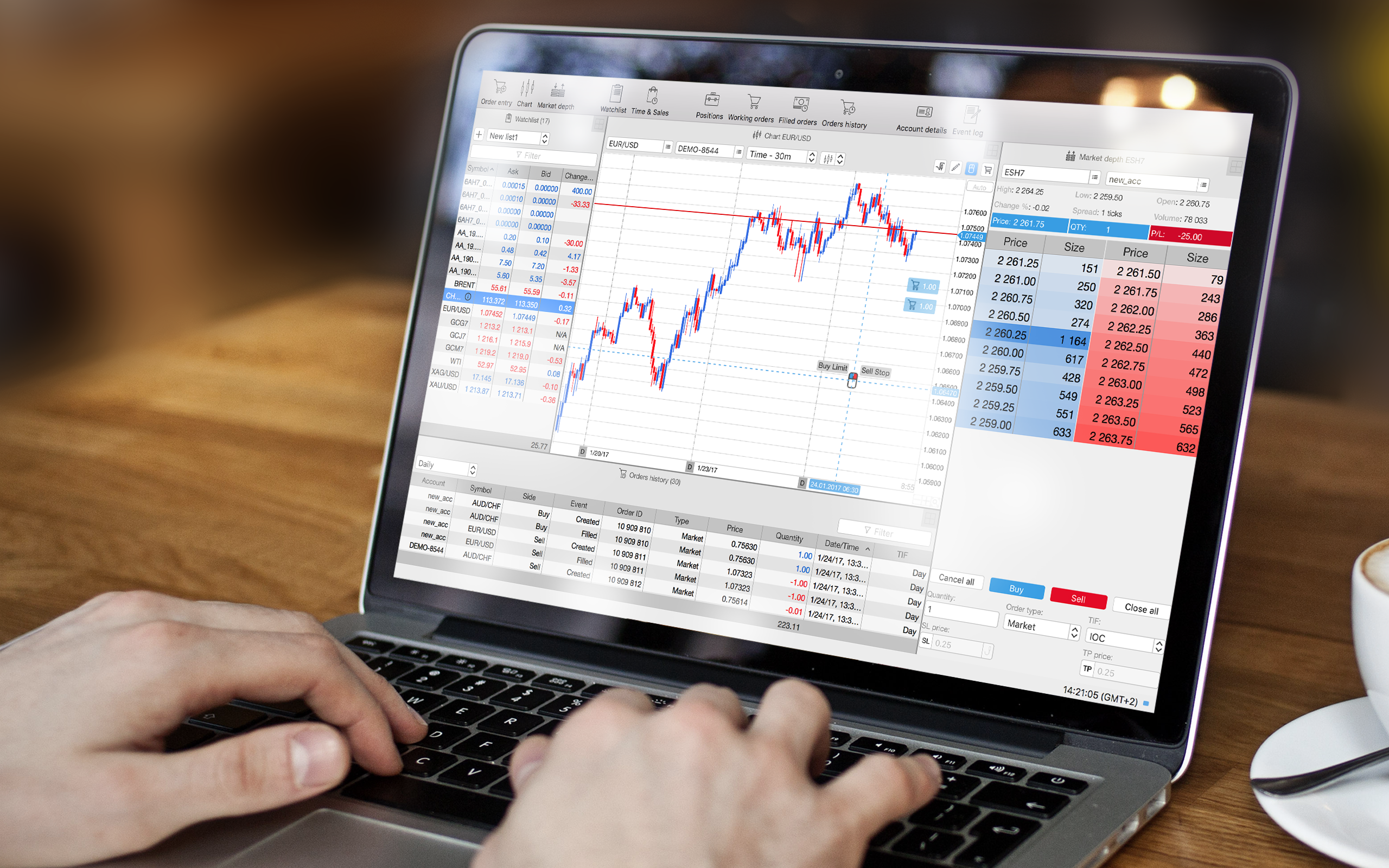 Technology
Native macOS application programmed in Swift language is fully compatible with Apple's vision of user experience.
The application and updates are available via Mac App Store as well as a downloadable file.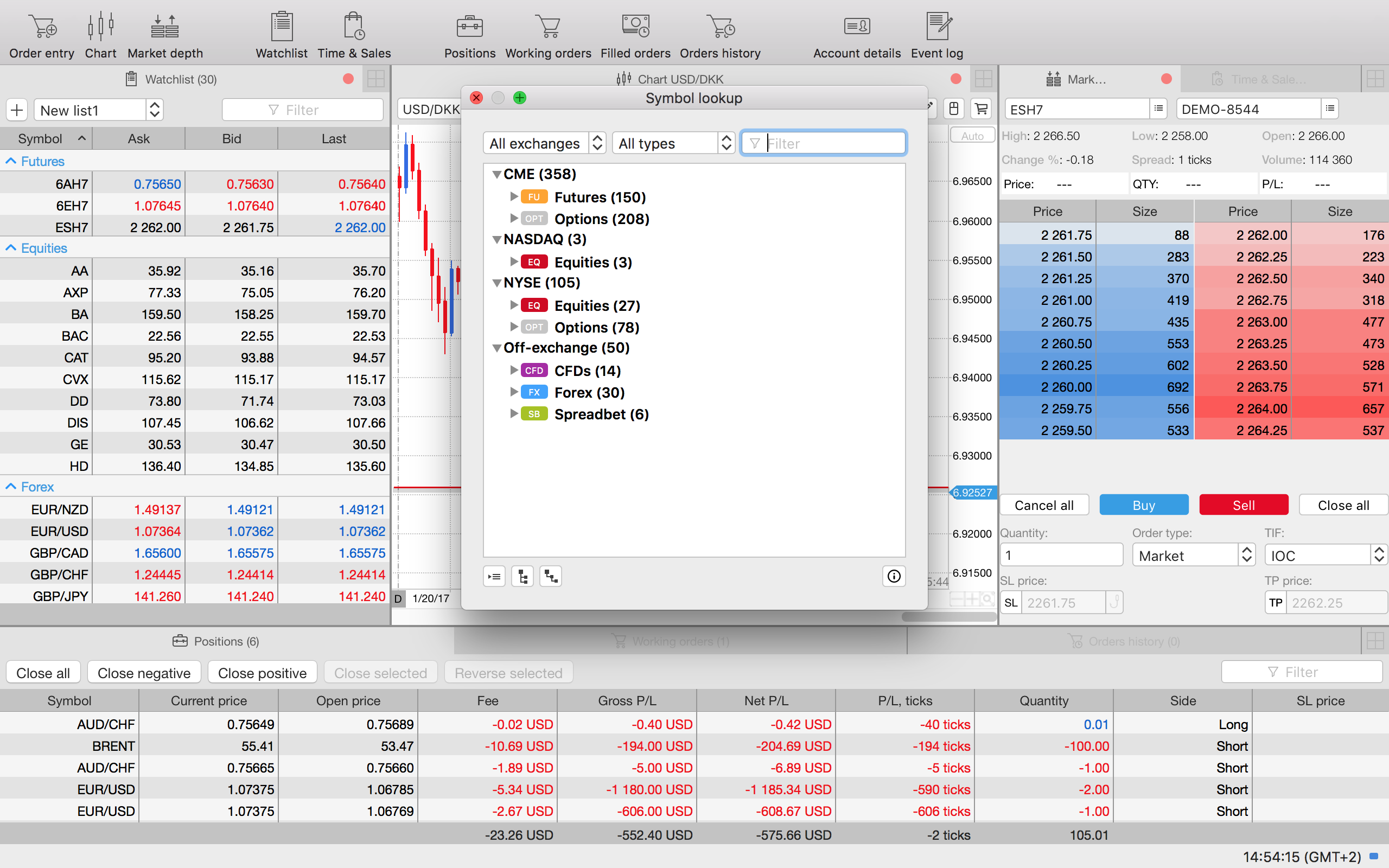 Multi-Asset
Protrader Mac application provides tools suitable for trading of diverse asset classes including Forex, Equities, CFDs, Options, Futures, Spread Betting and Bonds. Instant access to variety of markets from a single platform allows broker to onboard all sorts of clients with diversified needs or even those looking for cross-asset trading.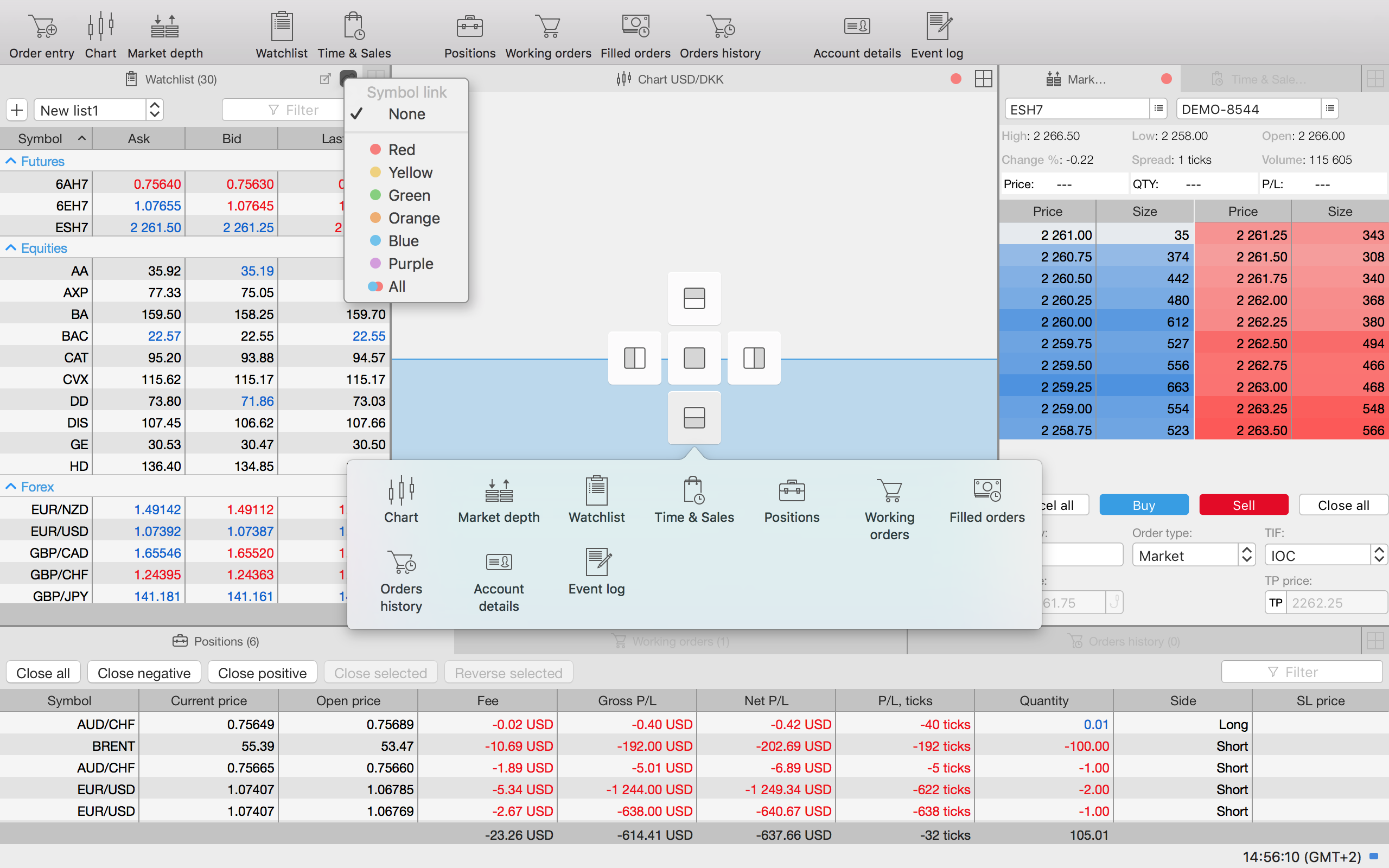 Interface
Protrder user-friendly interface allows trader to customize each single panel settings as well as entire workspace. User can create trading layout accordingly to his own preferences or requirements using for example panels docking/detaching, relocating and linking panels or even creating multi-monitor workspaces.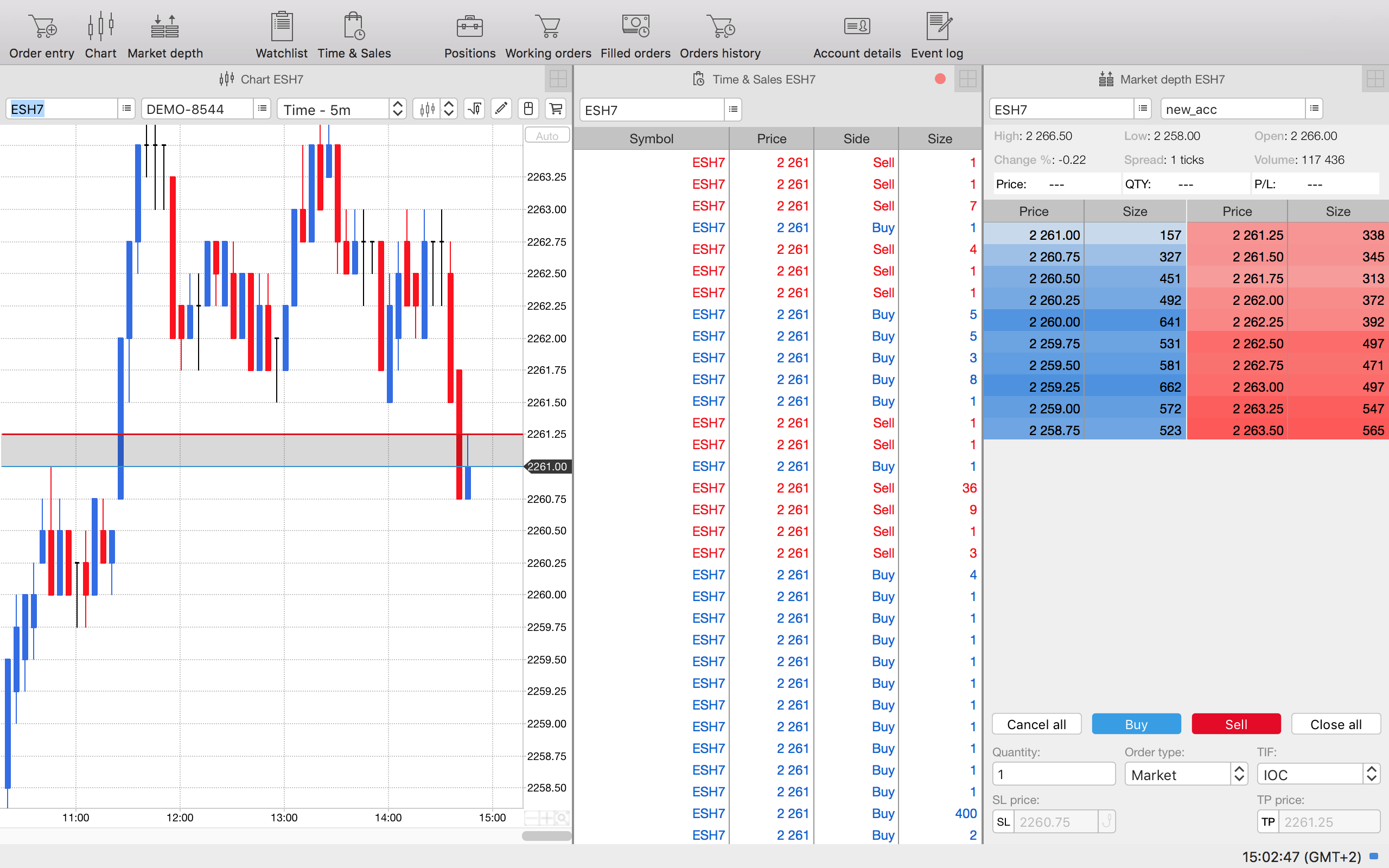 Functionality
Protrader for Mac contains a comprehensive set of panels enabling quick trading and advanced analysis of both exchange listed and OTC instruments. Panels such as chart, market depth, Time & Sales feature mouse trading as well as quick order entry functions.
Protrader for Mac — General Overview
Main trading and analysis tools